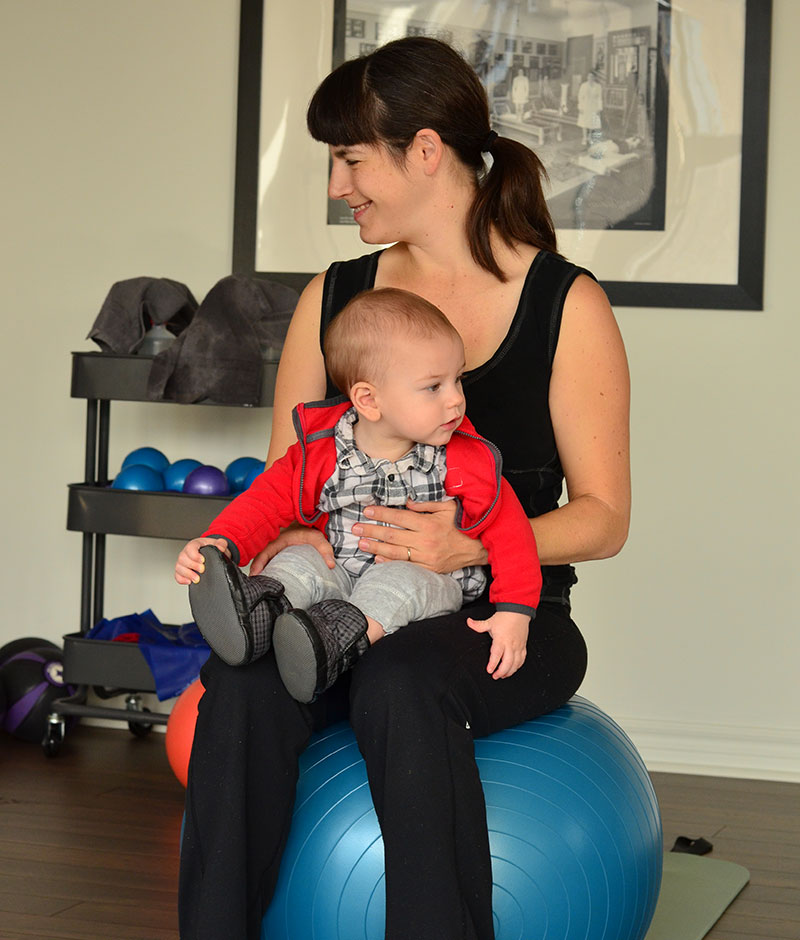 I felt like my body betrayed me!
Is this how you feel about your pregnancy or birth plan? Did it not go as you expected? So many women women feel ashamed or less of a woman if they didn't have a textbook birth.  But I'm here to say that
no matter how you gave birth to your baby, you are a strong, courageous and amazing woman and mother.
We live in a world where shaming is the new hottest colour and too often mothers feel the pressure to have it right and perfect from the get-go. 
My self-proclaimed failures
When I first found out I was pregnant I was excited, nervous and motivated.  I had been working in the mind-body world for almost 10 years and I knew my body.  Even if it didn't always do what I wanted, I knew how to figure out a way to be in control of it.  I immediately got on the wait list for a midwife and started reading all things related to pregnancy. I stayed active, ate well, didn't drink any coffee, no alcohol, no soft cheese, no raw fish.  I did everything "right". I even hoped to give birth at home, in water, in the most natural way, with the least amount of intervention. 
All was going pretty smoothly but then near the 32 week mark we noticed that my baby was in a breeched position. Used to being in control, I went on a mission to spin baby around.  I did it all – for those of you who have had breech babies and read up on how to flip your baby, you know there is a ton of stuff you can do – from acupuncture, to chiropractic work, osteopathy, meditation, visualizations, staying in certain position, music or light at pelvis, water therapy, you name it I did it.  I even tried to have a breech birth however my inner pelvis was too small so it was dangerous for the baby and would perhaps require breaking my pelvis if ever baby got stuck.  No thank you! So I tearfully accepted a transfer to the hospital and a planned caesarean.  To say I was disappointed wasn't a big enough word.  Why me of all people…the one who is fit and healthy and body aware and into all things natural…why me?
I had the planned cesarean and then I had a hell of a time with breastfeeding.  Fail, yet again – according to my sensitive eyes and heart of course! Even though I managed to breastfeed for over 9 months, with a hellish first 3 months, I still felt like a failure compared to all those moms who "had it easy with breastfeeding".   I thought, why does it have to be this hard.  I felt shameful about giving birth by c-section and I felt shameful because breastfeeding was so difficult.  And every time I spoke to someone or read a story about their wonderful natural birthing experience I felt weak and betrayed by my own body (By the way, you should never feel embarrassed about having had a caesarean, it's part of your story. I finally learned to accept it and what a relief!) 
Another try…
When I got a pregnant again about 2 years later, I vowed that it would be different this time.  I made sure not to overly contract my abdominals so that baby would have lots of room to move around.  It's not that I didn't workout but I was more mindful about relaxing my abdominal wall.  I wanted this baby to have room to do somersaults in my belly! Well baby had room to spin and was ready to go the right way but towards the end of my 2nd trimester I contracted a virus which required me to be transferred to high risk pregnancies. Sigh! 
So I lost my midwife once again however I did give birth vaginally in the most natural way possible (YAY a win!). However, what I really wasn't expecting was experiencing pelvic floor issues.  Of course I was aware of the chances of this happening (I was studying it and teaching it!), but since I worked as a pilates instructor I never expected to be peeing myself? What?? Geez, I was really falling apart – while trying to care for a new baby and a toddler. Shit!
My story is not unique.  I am like many women out there.  My experience is unique to me but not uncommon.  Even if I work in the mind-body industry, doesn't mean I'm invincible.  I'm human, just like you. Both of my births and after birth experiences didn't go as expected.  And for a long time I felt ashamed, embarrassed. betrayed. I felt like I had failed at this whole birthing thing. It took me a long time to accept that my birthing experience and the aftermath didn't define me – neither as a woman nor as a mother.
I was more than that.
These experiences made me stronger from the inside out and made me a more compassionate and understanding instructor to all my clients going through similar experiences.
It also taught me to stop being so hard on myself. 
You are not a failure, you are a survivor
When we need interventions it doesn't mean we're failures, it means we're survivors.  
Your story is part of you and your journey.  It's what makes you YOU, it's what makes you brave.  
Recovery after birth takes time.  Give yourself permission to go gently, to go slowly.  There's nowhere you need to rush to except to wrap your arms around your beautiful baby. 
Find your village
Surround yourself with your village – a group of women who will not judge, will not shame, will not belittle.  So many times we feel alone thinking that we are the only ones going through difficult times, but it's just not true.  Our minds can play tricks on us. 
If you're planning another pregnancy, I strongly recommend using a doula or having a trusted friend or therapist to help you deal with the feelings of failure.  And doulas are amazing for giving you the confidence and support you need to feel whole again.  My doula really helped me deal with the grief from my first pregnancy and how to let go of my need to control all outcomes. 
Reach out for help
I'm here to tell you that you are not alone.  Reach out.  Mommy guilt can lead to feelings of isolation and loneliness. Go see your pelvic floor physio, take a private or group session with someone who is certified in postpartum fitness, connect to other support groups, find a good therapist, adopt a regular meditation practice.  My online postnatal sessions include safe, effective exercises that combine pilates, Hypopressives and Corrective Exercise and I'm always staying up to date with the most recent research.  
You can regain your confidence, your strength and your trust in your body.  
In private sessions, I can also use tapping/EFT to help you break beliefs about yourself and your birthing experience to help you get past the trauma and disappointment you may have felt. 
Every woman deserves to feel empowered, confident, strong and whole. And I'm reaching out to you to say that I'm here, I'll listen, and I'll offer help without judgement and with an open heart. 
Brigitte xx
Author : Brigitte Robitaille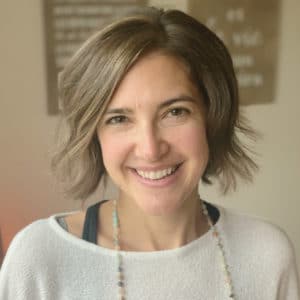 Brigitte Robitaille has been teaching pilates for over 16 years and loves sharing her passion about the human body and mind connections.  She's been training the next STOTT PILATES© instructors for over 10 years and is passionate about sharing her knowledge to keen students looking for something deeper. She teaches in Montreal and Rosemere, Quebec and most recently by Zoom! She focuses on prenatal, postnatal, kids and clients of all ages with specific needs and injuries.  She hosts retreats for women and workshops on the pelvic floor and diastasis recti in Montreal and the North Shore. She also practices massage therapy, Brain-Gym and EFT/Tapping because if she can help people connect to the vessel that carries them everywhere all day long, she's happy 😊