Do you recognize yourself?
Are your underwear wet when you jump, sneeze or run? Are you having a hard time losing your tummy months, even years after giving birth? Do you have back pain, pelvic pain or pain during sex? Is your core weak? If you answered yes to any of these, you might want to consider holistically retraining your core, mind and body.
Our private and small group sessions could help you! Our exercises are functional, safe and adapted to the pregnant or post-pregnancy body. It's my specialty!
The exercises are simple and effective and based on the most recent scientific studies. After 9 months of transformation hosting that little baby, your body needs to gently learn how to move, strengthen and release. We will focus on re-educating your deepest core in order to enjoy your favourite activities again…especially having fun with your kids!
In a one on one session you have the advantage of having all of my undivided attention! We will do a postural assessment of your body, evaluate how it moves and teach you how to properly breathe, engage and release the necessary muscles so that you can be strong and functional.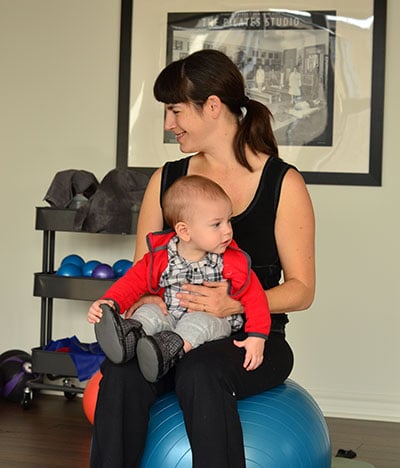 In my small group classes, I can pay attention to each mom and baby! Plus you'll get to meet other moms going through similar experiences. My classes are very down to earth and babies can either participate, sleep, eat, cry, roll, scream etc. I follow the rhythm of the class and I adapt.
A lot of the exercises can easily be done at home in order to make the best of the work learned.
My classes are a combination of pilates, Hypopressives™, Core Confidence training (Bellies™ Inc) and Katy Bowman inspired work in order to have a complete retraining. We will strengthen and release the key muscles that were abused during pregnancy and birth: pelvic floor, transversus abdominus, glutes (aka: buttocks!), back, shoulders and diaphragm. We'll also "have a ball" releasing tight spots with various sized and textured balls!
INTERESTED? CONTACT-US!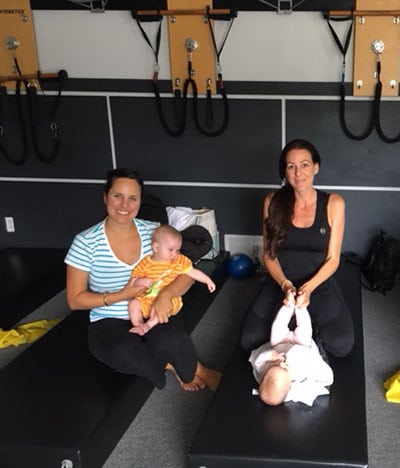 BRIGITTE ROBITAILLE, PROUD MOTHER OF TWO SWEET GIRLS
Since the birth of her first daughter in 2012, Brigitte has been particularly focused on women's health and well-being, particularly pregnant and postpartum women.
After having a cesarian with her first daughter and then a natural birth with her second, she personally understands the physical and psychological implications in these two situations. Her own pelvic floor issues led her on a personal and professional quest to help herself and also help her clients going through similar experiences.  
In her 14 plus years working in the movement and manual therapy world, she's come to the conclusion that it's not a one-size fits all and that to feel good there must be harmony within the body, mind and spirit.
She also understands that it's not always easy juggling family and professional life, which is why she adopts a simple philosophy: do a few exercises and changes throughout your day (while cooking breastfeeding, watching your kids etc!) in order to feel balanced and healthy! "
LEARN MORE ABOUT BRIGITTE ROBITAILLE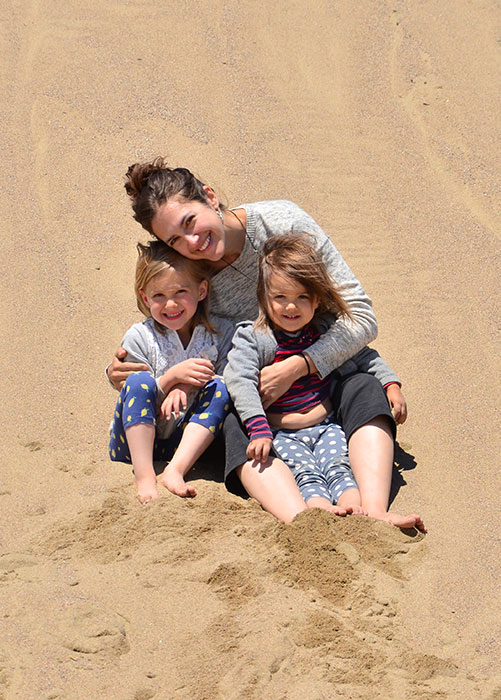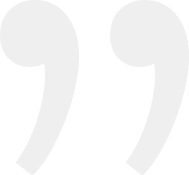 I took Brigitte's course when I was three months postpartum, along with doing her postnatal video at home, and found it was just the exercise I needed to help with my postpartum recovery. Brigitte is very precise in her instruction, which I appreciated, and her sunny disposition helped me to stay motivated. Her teaching set the foundation for my healing from birth, as well as being a great introduction to the world of Pilates overall.
I've been taking Pilates with Brigitte & getting massages, with my now 7th month old baby alongside each time. If you are like me and you can't, or choose not, to leave your baby, but still want some relief for a sore back, or want to get some exercise, I highly recommend connecting with Brigitte Robitaille. She has studio space a few steps from Mont Royal metro and is not only excellent at what she does, but also fully supports you to keep your lil one close by, or even to breastfeed during massage. It's amazing!! No more stress of trying to leave a lil one who isn't ready to be left or trying to align nap with an appointment (which never seems to work for me:))
Just chiming in here to gush a bit and say that pilates classes with Brigitte have been my favorite thing since moving to Montreal this summer. She is a joy and real professional in both group sessions and one-on-one, and I look forward to her classes each week. The moves you'll learn are simple and effective and I've been able to meet other moms, babies.
Feel the difference in your mind and body with Inspire Mouvement