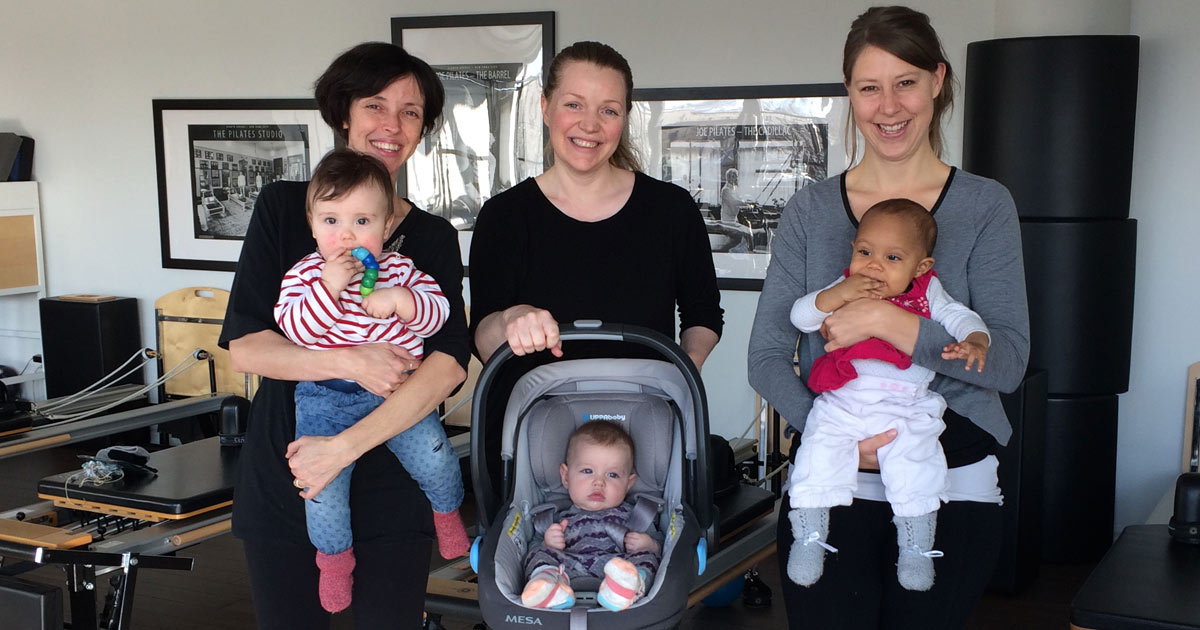 CLASSES – Fall 2021
Fall 2021
ONLINE CLASSES FOR NEW AND "SEASONED" MOMS!
POSTNATAL FOR NEW MOMS – combination of pilates, Hypopressives and Corrective Exercise
Tuesday, September 14th 2021
10:15am-11am
8 weeks – $115
A class to rebuild your foundation and help you regain your inner strength!  Strengthen your pelvic floor, transversus abdominis, glutes/hip muscles and your back.  Learn how to breathe more deeply to create synergy between your deep core muscles as well as help you calm your mind and body.  Release and gently stretch tight muscles.  Safe for diastasis recti and pelvic floor issues. Take care of your mind and body so you can better take care of your loved ones 🙂 All in the comfort of your home! 
***And the best part is that even if you can't make it one week, you won't miss a thing because all classes are recorded! So you can watch it at your convenience during the week!
"I took Brigitte's course when I was three months postpartum, along with doing her postnatal video at home, and found it was just the exercise I needed to help with my postpartum recovery. Brigitte is very precise in her instruction, which I appreciated, and her sunny disposition helped me to stay motivated. Her teaching set the foundation for my healing from birth, as well as being a great introduction to the world of Pilates overall."  Bethany Orr
PILATES FOR WOMEN – FOR POST POST POSTNATAL WOMEN 😉
Wednesday, September 15th
10:15-11am
8 weeks – $115
If you gave birth over 2 years ago but still have issues related to pregnancy and birth then this class is for you! More challenging than the entry level postpartum session but still safe for the female body that's had a baby a few (or many) years ago.  This session focuses on breathing, posture and strengthening and releasing muscles that keep contributing to "mummy tummy" and pelvic floor issues. Get back that connection with your mind and body! 
***And the best part is that even if you can't make it one week, you won't miss a thing because all classes are recorded! So you can watch it at your convenience during the week!
"Spending time with Brigitte, even online, is such a pleasure. She has a rich knowledge of the human body and is generous with sharing  it. Her movement classes have a mind-body connection focus. After a class with Brigitte, I feel as though I have spent an hour in moving meditation. I feeling stronger, energized, and more relaxed after her classes. Focusing on movement in this way is such a nice way to spend an hour and recharge. I also noticed myself getting stronger over time (especially in that side plank!). When I couldn't make the class at the scheduled time, I enjoyed doing the recorded sessions and setting some time after the kids went to bed to unroll my mat and slow down and connect with myself (and at the same time get a work out in). I appreciate the blend of myofascial/ release type work and strengthening and how she blends classic Pilates with other types of exercises. Brigitte has a great way with words and some great metaphors and cues to help guide through the movements, which she does expertly. For me her classes are a great blend of challenge and "feel good" moments. I highly recommend. Rosalind W
*I'm trained in prenatal and postnatal pilates as well as Hypopressives, Core Confidence and I'm a Pregnancy and Postnatal Corrective Exercise specialist (the most complete and up-to-date postpartum exercise program!).  I've been in this line of work for over 16 years and I'm passionate about helping women strengthen from the inside out!
ONE-ON-ONE SESSIONS AND MASSAGE THERAPY
ONLINE private mindful movement sessions available. And as of March 26th, in person privates available in Rosemère!
$70
Got tensions that need a little TLC? Book a therapeutic massage!
Massage therapy (insurance receipts provided):
60 minutes: $80
90 minutes: $110
For more details, contact us!