What's your concern?
Do you find that you're less supple, less stable, less strong these days? Do you have lots of tensions and pain? Are you anxious and stressed?
You're not alone. So many suffer from lower back, shoulder, knee, and other bodily pains alongside high levels of stress and anxiety.
We live in a fast and stressful world, it's easy to get caught up in the "go go go I don't have time" mode. When we enter that state, we have a tendency of neglecting ourselves for a long time.
Sometimes our body sends us messages but we don't listen. Eventually, our body needs to "scream" so that we'll have no choice but to listen to it.
Taking a pause to tend to our mind and body can be a good solution to your aches and concerns. With Inspire you can do mindful intelligent exercises or get a massage, you have the choice! We consider the mind, body and soul in order to create harmony from within. The exercices that you'll learn work gently but deeply.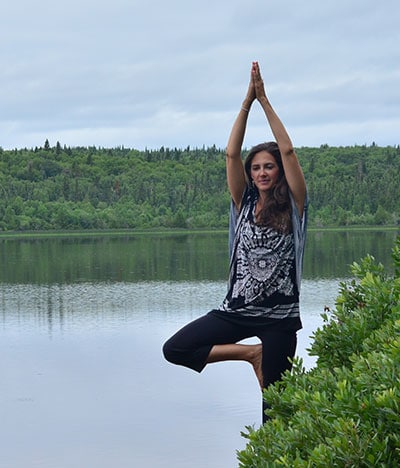 We work on breathing, posture, mobilization, flexibility, strength, balance, coordination, concentration, proprioception and circulation, all done with quality, precision and fun!
After a class, which usually combines pilates, Brain-Gym, Hypopressives™ and a few relaxation/massage techniques, we feel connected from head to toe! We have the impression that all of our senses have been stimulated! We feel stronger, taller, more supple and more focused!
INTERESTED? CONTACT-US!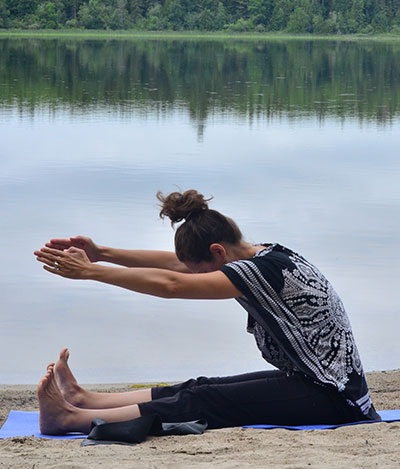 INSPIRE'S APPROACH
We work gently yet deeply while awakening all of your senses. Breathing, growing and letting go.
BREATHE
Inhale, exhale, inhale, exhale, ahhhhh......
RELEASE
Hours of fun with the balls, the rollers, the cups and massage to help ease your tensions
STRENGTHEN
Strengthen your deep and superficial muscles. Build a strong and stable body.
CONNECT
Build a connection between your body and mind in order to be more present, calm and aware
Brigitte Robitaille, just keep moving!
Inspire adapts to your needs by choosing the most appropriate exercises for you.  Whether it be pilates, Hypopressives™, Brain-Gym, massage or a combination of all of these, all roads lead to a more balanced YOU, a more connected mind and body.
LEARN MORE ABOUT BRIGITTE ROBITAILLE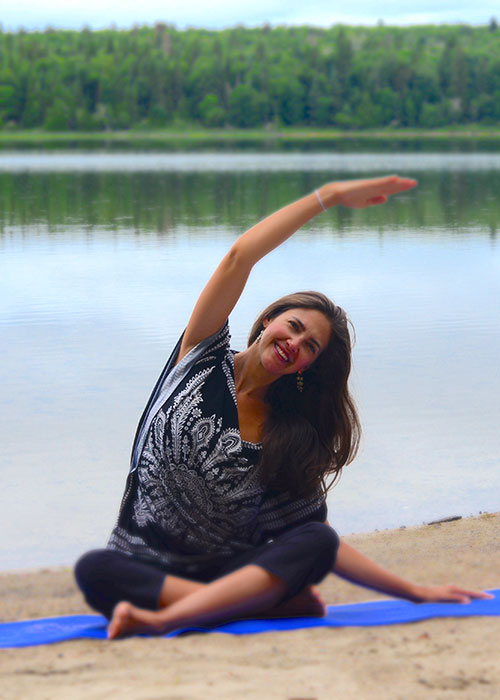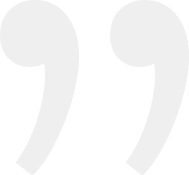 Through Brigitte's wonderful massages I have been learning about my muscles, my bone structure, how I hold myself from head to foot. Brigitte has sensitive and knowledgeable hands and fingers--she can find a knot of tension wherever it's lurking. She also listens carefully to what her clients say about how they are feeling and uses that information to determine the direction of the massage. Brigitte's massages are an in-depth experience.
It is my absolute pleasure to recommend Brigitte as a pilates instructor and massage therapist. I have worked with Brigitte for more than 10 years and the time spent together is always rewarding. I am always impressed with her professional attitude and how she is always looking for ways to increase her knowledge and expertise in her chosen field. She is always attentive and adaptive to what I may want or need to get out of a session and I always look forward to them. But beyond her strengths as an instructor and coach, Brigitte has a wonderful sense of humour and is just plain fun to be with - the time always slips away too fast!
I have been a private client of Brigitte Robitaille for the past ten years, at first for Pilates training, but more recently, also including massage therapy. Brigitte is a true professional. She is totally reliable, and comes to each session very well prepared. She is constantly sourcing new information and techniques. Sessions always vary to some extent in their content, often including new material, so the class is always " fresh". Being a very active senior, often some part of my body needs special attention. Brigitte is very attune to those situations, and the program that day reflects those needs. Brigitte is bright, upbeat, has a high energy level, and is very engaging. She also has a very good sense of humour. Needless to say, I always look forward to my sessions. Time passes very quickly, and I'm always fulfilled. Brigitte's Pilates training, and massage therapy have become an important part of my lifestyle. I believe what Brigitte has to offer would be a valuable addition to anyone's well-being program.
Feel the difference in your mind and body with Inspire Mouvement