Diastasis Recti? Leaking? Low back and pelvic pain? Need to move and stretch more? Need to relax? Do you want to do your favourite activities without fear of injuring yourself?
Services offered by Inspire Mouvement
At Inspire we've got the whole family covered! Pain in your back or shoulders, shallow breathing, loss of focus, muscular weakness and tightness, lack of balance and coordination, weak abdominals and pelvic floor? Whether you're 5 or 90, Inspire is there all along the way!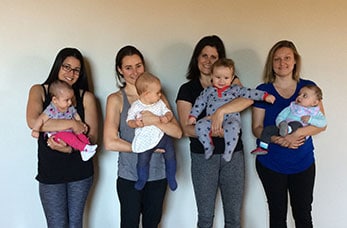 Prenatal and postnatal exercises/Massage therapy
It is strongly recommended to stay in shape during and after giving birth. However, sometimes we're not sure what we should and should not do. At Inspire, we are up-do-date on the most recent research regarding safe and effective exercises during and after pregnancy. We also listen and treat the whole person. Keep your deep abdominals, your pelvic floor  and your entire body and mind healthy during and after pregnancy. Take a moment just for you or bring along your baby so you can grow, connect and breathe more deeply. Need a break and don't feel like moving much? Book a massage instead to knead out those tensions and let go.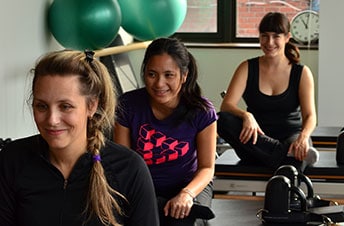 Exercises/Massage therapy for adults
The exercises you'll learn will help you breathe more deeply, ease discomfort in your back, improve your posture, strengthen your abdominals and back, strengthen your joints, improve your flexibility, sharpen your concentration and balance and improve your circulation. You'll feel taller, stronger and more connected! Need a break and don't feel like moving much? Book a massage instead to knead out those tensions and let go. Come see us to find balance in your body, mind and soul.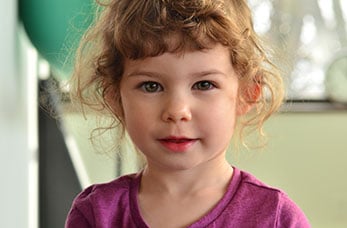 Exercises/Massage therapy for kids
Children, just like adults, need to move and breathe deeply in order to be strong and help ease tensions and stress. Pilates, yoga and Brain-Gym exercises can help improve children's concentration, their coordination, their balance and their breathing. Your child will be more connected to their body and will learn tricks to help them stay calm and present.
Who's hiding behind Inspire Mouvement?
Brigitte is a mother, a warrior, a teacher and passionate about the human body! She's been working in the mind body industry for over 14 years. When she's not seeing clients or training the next pilates instructors, you'll find her spending time with her two lovely daughters and husband – preferably in nature!
Her experience as a pilates instructor, pilates teacher-trainer and massage therapist have made her realize that when we become aware of our bodies, our breathing and our mind/soul connexion, we can greatly improve our health and well-being. Her holistic approach considers the person in front of her in its entirety. She creates a calm, fun and friendly environment so that her clients can reach their full potential. 
Since the birth of her first daughter, she became particularly interested in the health and well-being of pregnant and post-partum women. She offers pre and post-natal classes and workshops in Montreal and its surroundings.
She's a big fan of the following philosophy: To feel better, do a few simple exercises, stay aligned and keep moving throughout your day! …Oh and of course don't forget to breathe 🙂
LEARN MORE ABOUT BRIGITTE ROBITAILLE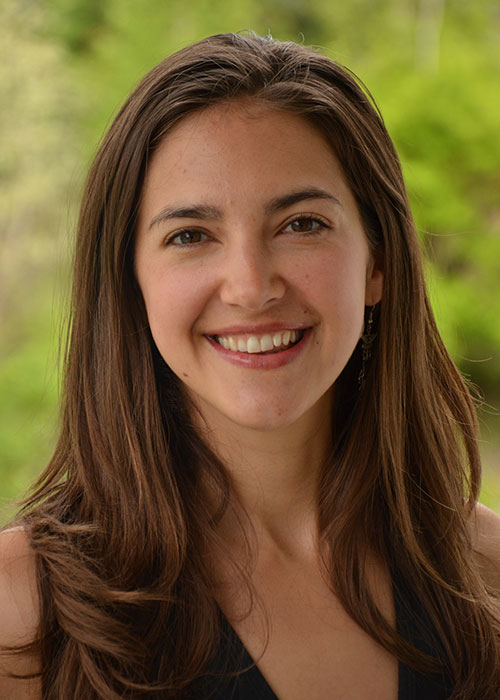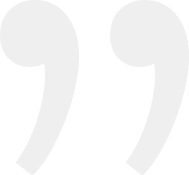 Through Brigitte's wonderful massages I have been learning about my muscles, my bone structure, how I hold myself from head to foot. Brigitte has sensitive and knowledgeable hands and fingers--she can find a knot of tension wherever it's lurking. She also listens carefully to what her clients say about how they are feeling and uses that information to determine the direction of the massage. Brigitte's massages are an in-depth experience.
Just chiming in here to gush a bit and say that pilates classes with Brigitte have been my favorite thing since moving to Montreal this summer. She is a joy and real professional in both group sessions and one-on-one, and I look forward to her classes each week. The moves you'll learn are simple and effective and I've been able to meet other moms, babies.
It is my absolute pleasure to recommend Brigitte as a pilates instructor and massage therapist. I have worked with Brigitte for more than 10 years and the time spent together is always rewarding. I am always impressed with her professional attitude and how she is always looking for ways to increase her knowledge and expertise in her chosen field. She is always attentive and adaptive to what I may want or need to get out of a session and I always look forward to them. But beyond her strengths as an instructor and coach, Brigitte has a wonderful sense of humour and is just plain fun to be with - the time always slips away too fast!
Feel the difference in your mind and body with Inspire Mouvement
Inspire Blog
Welcome to my blog! Your source of information, inspiration and sharing with you my fellow readers. I'm so excited to have you here! In this space, I'll leave you with my thoughts, my exercise suggestions, some yummy recipes, ideas, articles, videos and just general good health and well-being tips. You'll get to know me through this blog and I'll get to know you through your interests. Let's help each other out along life's journey!