Why Inspire Mouvement?
All of your needs met in a passionate, professional, down-to-earth, and attentive environment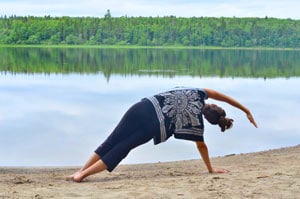 Shoulder issues? Bad back? Sore knees? Pelvic floor issues? Weak abdominals? All of the above? 
With over 14 years of experience in the mind-body world, Brigitte has seen her fare share of clients! She can empathize with her clients since she herself experienced limitations and injuries. She'll know how to get you off to a good start.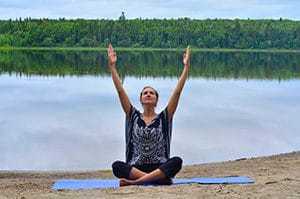 The precise, functional and simple exercises will give you the strength and courage to go further. The sessions include strengthening exercises, exercises to release your tight muscles and also some quick massage moves during or after the session so that you can breathe and move more freely. Don't feel like moving, need a little break? Book a massage! Connect to your mind, body and soul.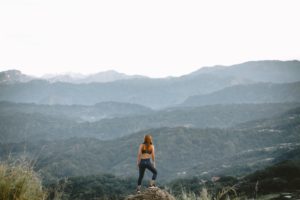 "My mission is to help you find your mind, body and spirit connexion. I want you to find the joy in moving, running, dancing and jumping with your kids or by yourself and let your kids enjoy these activities too with you!"
-Brigitte Robitaille, founder of Inspire Mouvement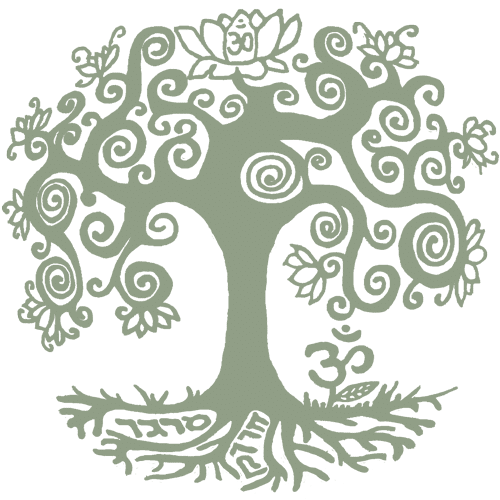 INSPIRE started with a change of life, an "aha" moment at a key moment. This "aha" moment led to a passion about the human body, mind and spirit. Her exploration of different modalities linked to the mind and body as well as a curious and open-minded attitude led to INSPIRE's holistic approach.
Inspire Mouvement tailors her classes and massages in order to choose the best approach for each individual. The birth of her two daughters switched INSPIRE's focus toward the pregnant and postpartum woman.
INSPIRE specializes in pre and post-natal exercises and education in order to support, guide and inform moms the best way she can how to safely move and take care of themselves during and after pregnancy.
About Brigitte Robitaille
''Be the change you want to see in this world'' Gandhi
Brigitte is an instructor-trainer for STOTT PILATES™, massage therapist and specialist in pre and post-natal exercises…and a mother to two wonderful little girls! A university graduate in Psychology, she's been working in the mind/body and manual therapy since 2004/2008.
She believes that by bringing awareness to our mind and body connexion, we can improve our health, well-being and inner peace. Helping others has always been a passion for Brigitte and she motivates herself by taking continuous courses and workshops on the mind and body.
Her goal is to understand how pilates/movement and massage can contribute to strengthening and softening the mind and body. Her holistic approach considers the entire self because one cannot separate the mind, body and soul.
She's taught a variety of clients over her 14 plus years of teaching including: children, elderly, special populations and injuries and athletes. She focuses particularly on special populations, especially pregnant and postpartum women as well as those with injuries.
Brigitte is approachable, down-to-earth and calm, which creates a warm and friendly environment. She is detail-oriented, patient, positive and helps motivate her clients to become their strongest and healthiest self.
Since the birth of her first daughter in 2012, Brigitte has had a keen interest in the physical and psychological health of pregnant and postpartum women. She has studied extensively in this field and thinks that it's important to spread the word on how to effectively take care of women's health and well-being.
Most recently, she has been certified as a Pain Care Aware Specialist to understand the science behind pain and help those living with it.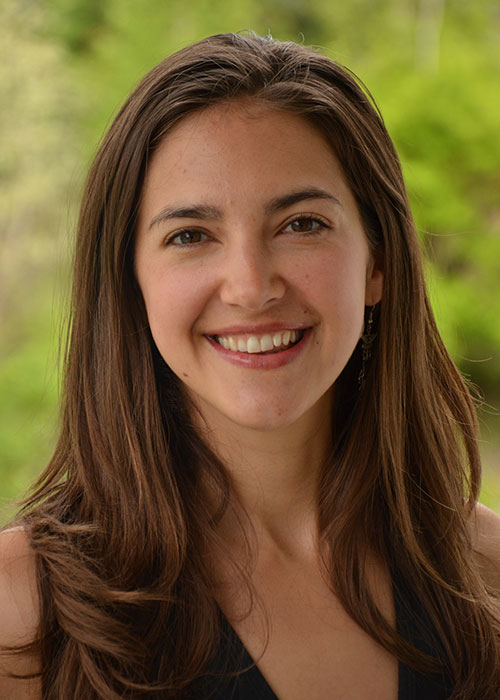 Feel the difference in your mind and body with Inspire Mouvement
Education and qualifications
2022
Pain Care Aware Specialist
2021
Perimenopause and Menopause Certificate Program - Integrative Women's Health Institute
2021
Online Dissection with Todd Gascia at Laboratories of Anatomical Enlightenment Inc
2021
Certificate - Diastasis Rectus Abdominis and the implications for low back and pelvic health
2021
Merrithew Fascial Movement Foundation Course
2021
Pfilates Certificate

2021
Fascia in yoga and movement with Tom Myers (February-ongoing)

2021
Yamuna - Introduction to your pelvic floor muscles (experiential with Yamuna balls)

2020
Certified Postpartum Corrective Exercise Specialist (Dr.Sarah Duvall)

2019
Emotional Freedom Technique (EFT/Tappping) Level 1&2

2018
Bellies Inc Core Confidence Specalist Level 2

2018
Franklin Method Dynamic Abs and Sit to be Fit


2017
Bellies Inc Core Confidence Training

2016
Hypopressives (Montréal)
2016
Thérapie Neuro-cutanée; niveau 3 (Kiné-Concept, Montréal)

2015
Holistic Nutrition Certificate - Alive Academy

2014
Bellies Inc workshop (Toronto)

2013
Thérapie Neuro-cutanée; niveau 1-2 (Kiné-Concept, Montréal)

2013
Thérapie viscérale (Kiné-Concept, Montréal)

2011
Anatomy Trains – Myofascial Meridians (Miami)

2009
STOTT PILATES™ Instructor-Trainer (Toronto)

2009
Rehab Pilates (Core Pilates – Pointe-Claire)

2008-2009
Ostéodynamie (CERA - Montréal)

2008-2010
Trigger points, Deep Tissue, Fasciathérapie, Cranio-Sacral (Kine-Concept, Montréal)

2008
STOTT PILATES® Certification Complète (Studio Praxis – Montréal)

2008
Massothérapeute certifiée (suédois) (Guijek – Montréal)

2006
Kids yoga training (Ambaa Yoga - Montréal)

2013
Atelier Yamuna Body Rolling (Montréal)

Depuis 2006
Au-delà de 40 Atelier STOTT PILATES®, incluant pilates pré et post-natal

2000
Baccalauréat en Psychologie, University of Western Ontario, London