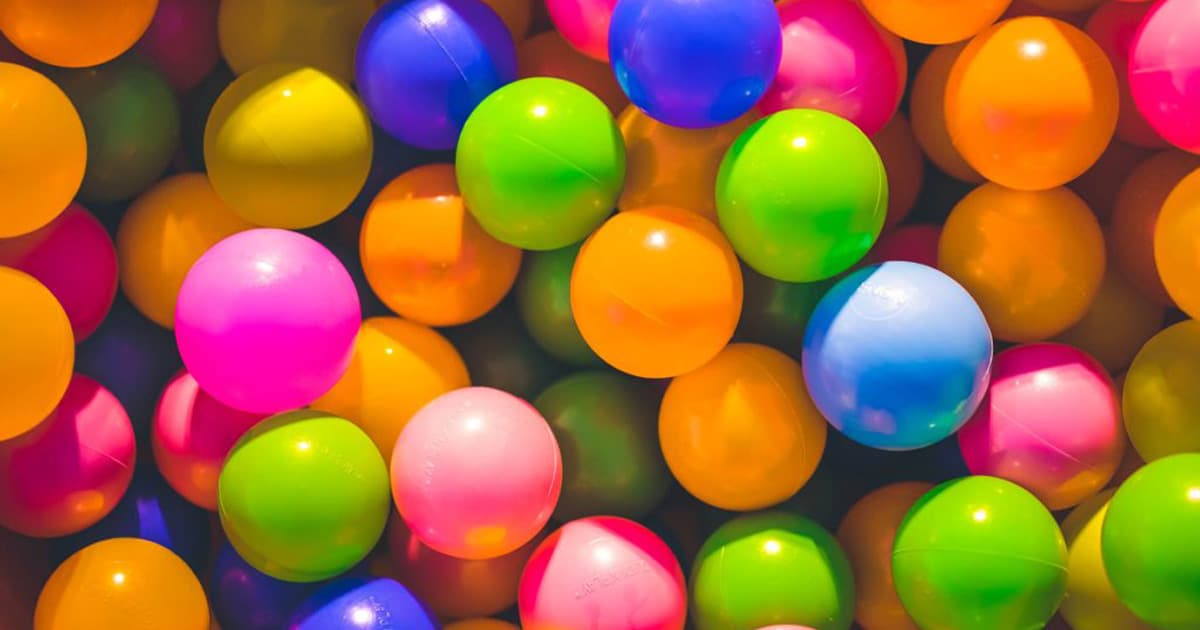 Let's Have a Ball… The Miracle of Balls
When I first started studying massage therapy in 2006, one class marked me in particular, I even remember the teacher who taught it and especially how my body felt afterwards.
To my surprise, this sense of relaxation did not come from me lying on the massage table, but instead through the powers of… a tennis ball!
I remember how my entire right side felt from bottom to top just from having massaged my foot! I was eager to do the other side to feel just as good!
Now you'll tell me: Brigitte! Why are you promoting this cheap tennis ball self-massage when you could be tooting your own horn about your miracle hands?!
… Well sometimes, unfortunately, no one is available at 10pm after you've put the kids to bed and finished cleaning up and getting other things organized,…because sometimes the mind and body would love it but the wallet says no… Because sometimes, we need a "quick fix" in a particular area and fast… Because you're in control and not me… And finally, because it feels really freakin' amazing!
Since that day, I've become a tad bit obsessed with this magical spherical objet!
I've got balls of all sizes, textures, density… And since becoming a mom I don't have as much free time (you get this right?!) to go out and get massaged any which time I want… These massage balls are really handy and delicious!
When we roll the ball under our foot, it stimulates, it awakens, it releases… And not just the foot area, but it eases tensions throughout the body (in Chinese philosophy massaging ones foot relates to all the organs and other parts of our body).
If you have a knot between your shoulder blades, easy, put the ball there and knead it out!
In my many years of teaching pilates, I've discovered that it's mostly tensions that hinder us the most.
By taking a few moments to give yourself a massage with the balls you'll improve your circulation, your breathing, your posture, while relieving aches and pains and freeing up your tensions (even those found in your pelvic floor). You can even improve cellulite problems and diastasis recti!
If you do want to delve deeper into the bliss of self-massage with balls, here's a list of my faves :
Small spiky balls to massage under your foot (or get a quick back massage from your partner or friend)
Small green textured balls by the Franklin Method
Grey ball from Yamuna Body Rolling
Yoga Tune-Up balls (Coregeous and other smaller firmer balls)
Melt Method balls
Now don't worry if you're not a manic like me, tennis balls do the trick (remember that's how I started and I felt great?!).
Here's a little routine I've put together for you to :
Release the area between your shoulder blades
Release the glutes (butt) and possibly relieve sciatic nerve pain
Massage the foot area
1. Shoulder blade area
Place two balls in a (clean!) sock
Place them horizontally between your two shoulders blades (they'll be next to your spine)
Hold your head and gently lower your upper torso onto the balls and then come up a little (if this is too intense or you feel pressure down into your pelvic floor, do this against the wall. Place the balls at the same place and slide your body up and down so that the balls massage the upper back)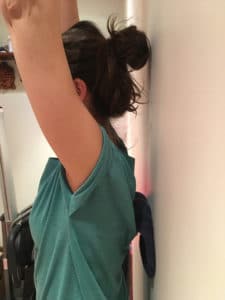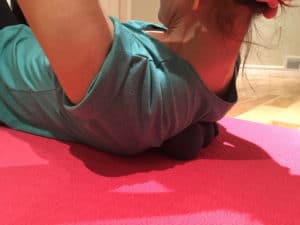 2. Glute (butt) area
Lie on your back with one ball under your right butt cheek (in the jean pocket area).
Lift that leg up on a chair in order to have the knee bent at 90 degrees about. The other leg stays on the floor
Stay still and breathe until the tension disappear. (modification : : same position for the ball but keep both feet on the floor, knees bent. Breathe and let go. You can also open and close your knee to side, or lift leg to table top and rotate your thigh around to deepen the pressure. Always go gently, you shouldn't have tears flowing or need to tense other parts of your body while doing this.)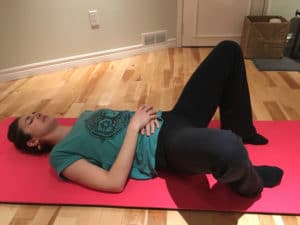 3. Foot area
Standing
One ball under your right foot, near your big toe
Press onto the ball and transfer your weight forward so that the balls rolls towards your heel.
Do this for every toe, stopping when you feel more tension, breathing, letting go, and easing the pressure if need be.
Once all 5 toes finished, just quickly rub the ball under your foot, moving it forward and back quickly.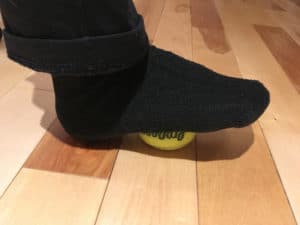 Take a moment to enjoy and feel the difference on your right side. Ahhhh… Nice eh?
Why do all of this…because I understand that as a mom we give give give and come 9pm we're beat and maybe a little sore in different places and it's probably too late to see a therapist! In order to continue feeling strong, present and calm for your children, give yourself a health break.
Take a few moments out of your busy day to make yourself feel good, to ease your tensions and to say ''I'm important, I matter, and I deserve a little self-love'!