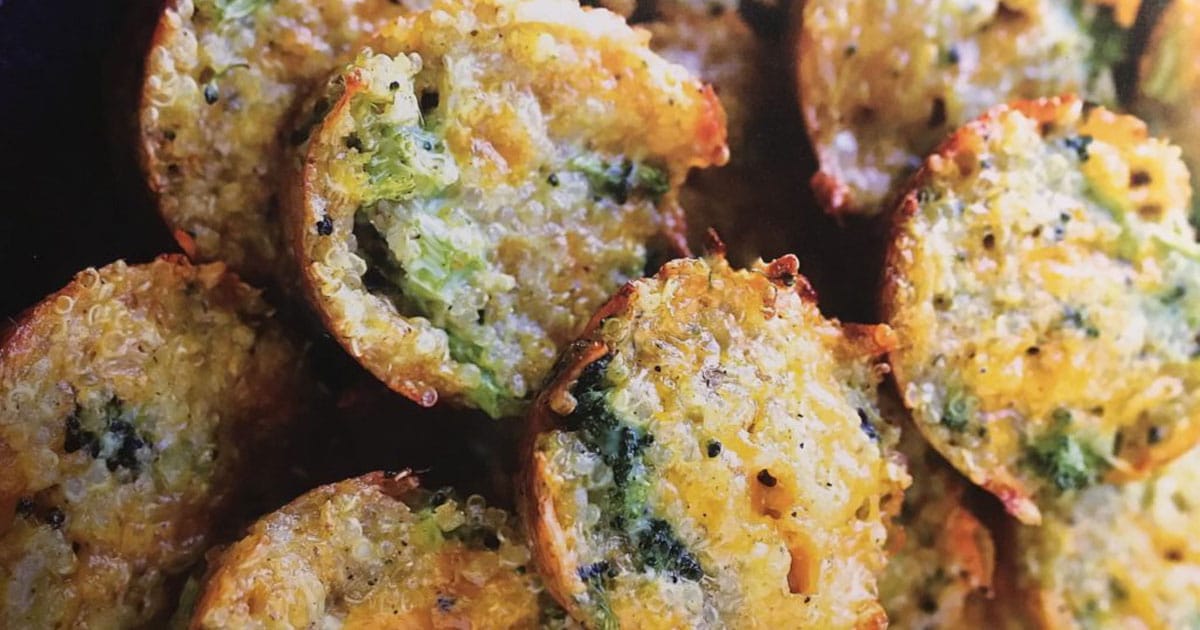 Quinoa, Broccoli and Cheddar Bites
Ingredients
Makes 24 bites
2 cups cooked quinoa, cooled (2/3 cups dry quinoa + 1 1/3 cups broth or water to get the 2 cups cooked quinoa)
1 cup finely chopped broccoli florets
1 cup shredded old cheddar cheese
1/4 cup freshly grated Parmesan cheese
2 eggs
1/2 tsp sea salt
1/2 tsp mustard powder
1/4 tsp freshly ground black pepper
1/4 tsp garlic powder
1/4 tsp onion powder
Preparation
Preheat oven to 350F
In a large bowl, combine cooled quinoa, broccoli, and both cheeses. Set aside.
In a small bowl whisk together eggs, mustard powder, salt, pepper, garlic powder and onion powder. Pour egg mixture over quinoa mixture and stir until very well blended.
Lightly oil one 24-cup mini muffin tin or 2 12-cup mini muffin tins (or spray with cooking spray).
Spoon broccoli quinoa mixture evenly into cups. Using the back of a small spoon, press down mixture so it's packed into cups.
Bake in preheated oven for 15-20 minutes, or until bites have firmed up and are golden brown around the edges.
Remove from oven and let cool for 5 minutes before removing from an. Serve warm.
BON APPÉTIT!!!