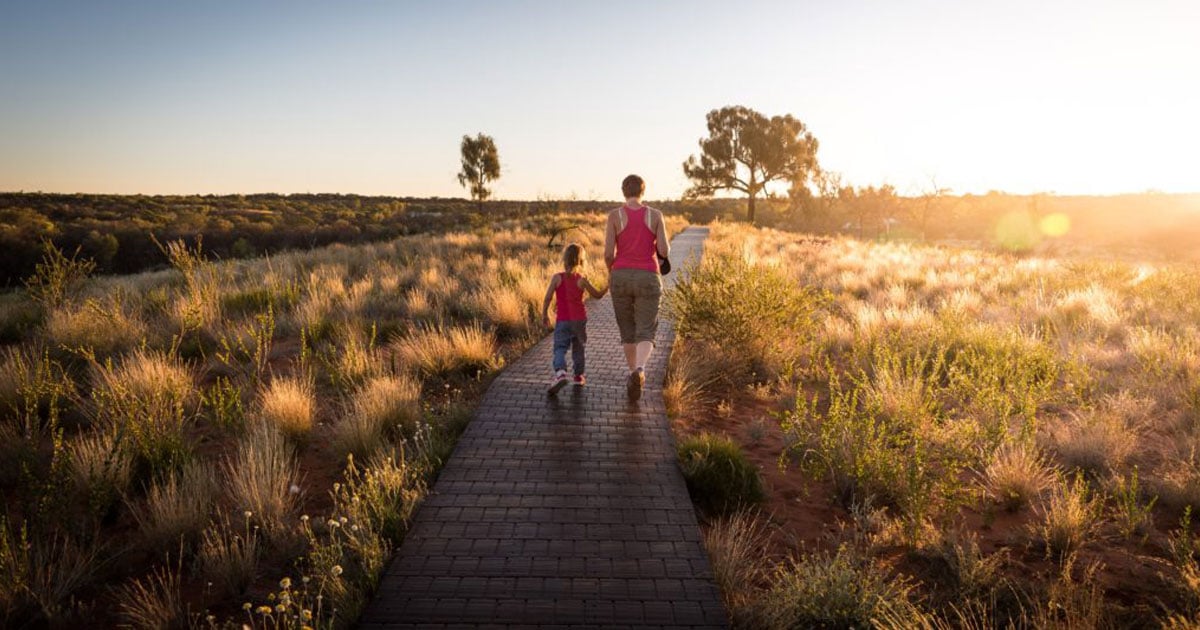 My Postpartum Journey
Ok here goes…deep breath…the moment of truth has arrived, I'm finally ready to share with you the story of how…
I peed my pants at the age of 36!
There I said it! Aaaack! I can't believe it! Full disclosure, full vulnerability, here is my story of my journey with post-partum pelvic floor dysfunction.
I was wondering what I would write about in this blog and even though deep down I knew, I still sometimes heard that voice of doubt and judgment. But I made sure to listen instead to that deeper inner voice that said,
it's ok to be vulnerable, it's ok to let people see the real you, it's ok not to be perfect.
The truth is, I've always been a bit of people pleaser and I've always been afraid of letting people down. I love making people feel good and happy! I thought that if I exposed myself people wouldn't want to take my pilates sessions anymore or come get massages from me because I would appear weak and non-credible.
But then the universe has been sending me all sorts of messages
Recently I kept being drawn to one of my favourite books, that permanently sits on my nightstand when I need a little "reminder" that being imperfect is ok, being vulnerable is ok, and that courage is being honest and authentic.
Have you read "The Gifts of Imperfection" by Brené Brown? If not, and you're a rehabbing perfectionist like me, go out and get it. Because who here has never felt scared to be judged or criticized? I'm sure we've all had moments of fear of judgement, fear of unworthiness, fear of being truly seen, fear of not being a perfect wife, mother, friend, employee.
In her book, she reminds us that living wholeheartedly is not about having a perfectly clean house, and making your own organic energy balls, never using plastic, being always in control, doing yoga with your kids,…
Living wholeheartedly is about being vulnerable
Yikes… Something that as someone who likes to be in control is quite stressful!
Brown engages our minds, hearts, and spirits as she explores how we can cultivate the courage, compassion, and connection to wake up in the morning and think, No matter what gets done and how much is left undone, I am enough, and to go to bed at night thinking, Yes, I am sometimes afraid, but I am also brave. And, yes, I am imperfect and vulnerable, but that doesn't change the truth that I am worthy of love and belonging.
»
-Brené Brown
After postponing this blog for many months (even years), here I am, opening my heart, being vulnerable and honest with you and myself.
Why sharing this story now, finally?
Because I'm tired of controlling, I'm tired of being afraid of what others will think, I'm tired of hiding this little secret….and I also think it's really damn important to share these stories of vulnerability so that other moms can find comfort and support and not feel so alone, not feel like they always have to have together. Plus since it's World Continence week I thought it was appropriate!
Let me start at the beginning.
I'm a mom of two wonderful little girls, 6 and 3 years old. I'm also a pilates instructor/teacher-trainer and massage therapist.. My first girl was born by c-section and my second was a VBAC (vaginal birth after caesarean).
After my first I had many weeks of agonizing pain around my scar, but eventually I was able to return to normal activity and feel relatively the same as before (of course I would always be postpartum but I didn't have any new major symptoms…ok yes I had some tensions around by scar but overall I felt "normal"!).
Then I had my second and whoa! was that a whole different story! When I was pregnant I vowed that she would not be born the same way (I still hadn't learned that parenting is the art of letting go… right?!) and I did everything to give her space to move around (my first was breech and I was convinced it was because I was too strong/tight in my abs and pelvic floor so she couldn't possibly move her head down towards my pelvis). So, after 42 long weeks (apparently my kids don't want to leave the comfort of my body!) I finally had my vaginal birth and a whopping 9lbs baby! Ouch!
I didn't feel quite right in my pelvic area and as someone who knows her body quite well, I knew I had to do something.
So I spoke about it to the gynecologist and she said: Oh it's fine, here's some hemorrhoid cream! Goodbye!
In my fragile state with my hormones flying through the roof, a new baby (who had to be hospitalized her first week of life), a demanding toddler and everything else that life entails, I didn't have the energy to fight it and took the cream. This helped a little but I still didn't feel "normal".
I remember so clearly the day I peed my pants at the age of 36.
I was getting up from my bed, about one week postpartum, with the intention of heading to the toilet except that I didn't make it. I stood up, started taking a few steps and then out came a full-blown pee that I had no way of stopping, it was like opening up the dam and not being able to find the latch to close it again. I cried and called out to my husband and mom that I'd just peed my pants. And even though I was so close to having given birth and my vagina still felt like it had a head in it, I was soooo embarrassed.
I mean I taught this for a living, I was supposed to help people not pee their pants! How could I help people if I was having the same problems as them?
Here comes the "I'm not worthy of helping these women"
But you see what I saw as my greatest weakness was actually my greatest strength. I could really help these women because I have personally lived it so I understand the shame, the discomfort, the frustration. I know what it's like not wanting to go out in social situations, fearing that there may not be a bathroom nearby in case I had an uncontrollable urge to pee! I can empathize and therefore I know how to guide and support them.
I knew I had to do more to ease my discomfort, my urges, my pain. Because living in a constant state of panic about if there would be a bathroom nearby in case I got an urge didn't exactly help my situation! So about 6 weeks postpartum I started seeing a pelvic floor physio. Go see one… even if you don't have symptoms! It's the first line of defense. Then an osteopath, a naturopath and then over the months I did gentle pilates and different postpartum exercise programs (Mutu System, Bellies™ Inc, Hypopressives™, which I all highly recommend). I also became trained as a Bellies™ Inc Core Confidence practitioner and a Hypopressives™ trainer to better help other moms like me.
There are different types of incontinence.
Mine was urge incontinence, which is where I had frequent and pressing urges to pee and it was difficult for me to control the loss of urine. It's mostly linked to the nervous system and a hyperactive bladder. Long walks or social outings became stressful because if I didn't have quick access to a bathroom I was in trouble.
Another common one is stress incontinence which is involuntary loss of urine during physical activities, sneezing, coughing, laughing etc. After about a year with all the exercises and manual therapy work I was ok in this department, but I still suffered from the urge incontinence. I could be sitting, standing, walking slowly, it didn't matter, all I knew is that I better find a toilet fast or I'd soon be looking like a 2 year old in potty training. I even found myself walking around pressing up on my pelvis to prevent the urine from leaking!
Because just because I'm a pilates instructor and massage therapist, doesn't mean I'm perfect, I'm only human. I'm just like you!
I spent many years struggling with the fact that I thought my body had failed me
First I had had a c-section, and then I had pelvic floor issues. But with the help of my doula, my midwife, my husband, my mother and all the various books, courses, therapies, podcasts, Tedtalks, exercises… I've learned to be softer with myself and as a result softer with my children.
So if you are like the thousands of women who struggle with pelvic pain and dysfunction I'm here to tell you:
YOU ARE NOT ALONE.
THERE IS HOPE.
I wish I could tell you I had a magic key that could figure out exactly why me or you have struggled with this and how to fix it quickly but unfortunately there isn't a one size fits all when it comes to pelvic floor disorder. It takes a lot of time, patience, softness, and letting go.
I will say that what worked for me was a combination of things:
safe gentle postpartum exercises
pelvic floor physio
osteopathy
nutritional changes (including adding collagen)
homeopathy
changing sleep habits
meditation/breathing
sitting and standing habits
…and acceptance
If this does not work, please consult your doctor because there are always other options to improve your quality of life – including medications and surgery. You will not be weak if you decide on these choices.
After 3 years since the birth of my second daughter you might wonder… are things "perfect" down there?
Perfect doesn't exist. But most days are pretty darn awesome… but I still have bad ones every once in a while. Do I beat myself up and say I'm a failure and not worthy of all the abundance I have in my life…no, I see it as a minor set-back, I see it as a message from my mind, body and heart to slow down.
Life is a journey and I'm grateful to be riding it.
I see it as an opportunity to grow, breathe and let go.
Thanks for your attention
Brigitte xx